THE PERSONAL TRAINER CONNECTION!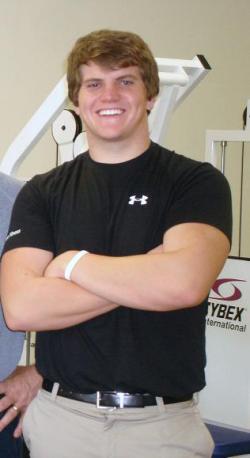 Lets get you on the Right side of Life!
Dallas Kemp -
4804408993
Scottsdale, Arizona 85259
Trains both men and women.
contact trainer
Specialties
Strength Building
Weight Loss
Rehabilitation
Unique Flexability Corrective Wo
Certifications
Personal Coach and Trainer
Graduated from Arizona School of Personal Training - Flexibility Physiologist.
Personal Trainer Overview
Training Philosophy
Getting couch potatoes to create self confidence to change their physical body and their world. Growing up in the fitness business has its' advantages. Dallas is the Tiger Woods of the personal training world. He's been on both sides of the coin; from having his own personal trainer since ten and becoming the Captain of the California Football All Star team. It's in his blood to take you to the your edge. Dallas has a quiet strength that motivates you just by talking to him. His common sense approach to exercise builds a strong bases for any fitness goals. Dallas' specialty is getting the non-athletic person in to shape, teaches correct form, and positive counselor for any teen or adult. Dallas has a special style of leadership that gets results. So if you have such a teenager or are a couch potato yourself, Dallas will get you on the right side of life!
Education
Bio