THE PERSONAL TRAINER CONNECTION!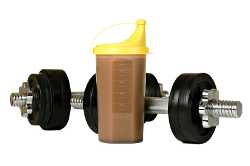 Specialties
Strength Building
Weight Loss
Certifications
I am certified in personal training
exercise therapy
and sports nutrition.
Personal Trainer Overview
I love to train my clients to build a lean and sexy frame while building muscle and strength. I am here to help motivate and push my clients to be the best and strive for their goals. I will push them to become winners in this long rat race in life. Help build the confidence every women wants and needs.
Training Philosophy
My motto is never diet just change the life style. I feel everyone should be informed about living a health lifestyle no matter if its losing weight or running a 5k.
Education
I am studying to complete my degree in exercise science.
Bio
I was always active in my younger years. I played many sports until I graduated from high school and had my first child. The difficulties of not knowing about eating healthy and working out was lost with my tired body and sugar addicted cravings. Once I notice I had reached the weight of 204 pounds I knew I had to change some thing. I went on a quest to find a healthy life for my family and myself. Today I have reached a goal of 125 and a active life. My life has bloomed to become an amazing flower. My energy has rose and my eating habits have change. I want to help my clients to reach the self satisfaction they want and deserve. Everyone should be happy .