THE PERSONAL TRAINER CONNECTION!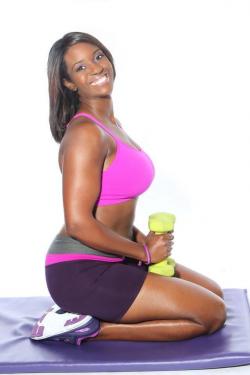 Witness the Fitness
Courtney Walker -
(404) 643-1654
Lilburn, Georgia 30047
Trains both men and women.
contact trainer
Specialties
Strength Building
Body Building
Weight Loss
Boot Camps
Certifications
Expert Rating
AAFA and JNL Fusion Certified.
Personal Trainer Overview
We provide personal training, firming and toning. There is a wealth of trainers in the area, but what makes me special? I have the personality to get along with a wall! This makes it simple to be a great trainer with the knowledge! In addition, I have my own private studio. This allows for a more personal approach and can save you money.
Training Philosophy
My passion is in wellness. "Your health is your wealth." I believe that everyone has an inner "Superwoman or Superman". It's my job to find it!
Education
AA in Graphic Design
Bio
Women in general are apprehensive about going to the gym. My goal is for them to achieve the knowledge and confidence to make a lifestyle change. My personal training style is mainly with weights, but anyone can train with me because my style is based upon the individual. AWARD WINNING FIGURE COMPETITOR I started my career in fitness in 2008 when I competed in my first show and placed fifth in the SNBF Figure Competition. After my first born I took a hiatus and started back two years later. I felt like I needed not only a body change, but a life change. What better way than doing what I love. JNL CERTIFIED FITNESS INSTRUCTOR My true passion is health and fitness, so I decided to get certified by fitness guru Jennifer Nicole Lee the creator of JNL Fusion Training.  I am the average petite woman, I have stretch marks and all the extras that women despise, but I know how to train my body to do what I want it to do.