THE PERSONAL TRAINER CONNECTION!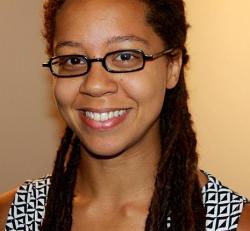 Natural Movement Training for Life!
Courtney Smith -
(423) 260-4411
Chattanooga, Tennessee 37412
Trains both men and women.
contact trainer
Specialties
Strength Building
Weight Loss
Yoga
Bodyweight Training
Certifications
ACSM Certified Personal Trainer
Personal Trainer Overview
I use a natural movement based approach to develop strength, coordination, and functional fitness for my clients. If you're looking for training that makes you fit for the real world (not just the gym) then this is the program for you!
Training Philosophy
The Primastrong method merges principles of strength training and calisthenics with movement development and mobility to build bodies that are skillful, powerful, strong, and pain-free. I believe effective training programs can be engaging, sustainable, challenging, and should improve your overall health and quality of life. Improve your energy levels and bust through fat-loss plateaus with sensible eating strategies that are sustainable and satisfying. Nutrition planning is unique to each client to support your physiology, metabolism, and lifestyle.
Education
I specialize in bodyweight training through a broad spectrum of disciplines such as gymnastics, yoga, parkour, and calisthenics.
Bio
My name is Courtney Smith, and I was born and raised in Chattanooga, TN. I'm a 27 year old former couch potato and book worm who has gone through the stuggles of being sick, depressed, chubby, and having zero energy. I wanted better health, so I decided to learn as much as I could about health, nutrition, and the human body. I have been studying health and nutrition strategies for over a decade, and I got my start in the fitness industry when I was 19 years old. I was originally exposed to the fitness world through bodybuilding and powerlifting and began training to grow stronger and more muscular. A few years later I needed to stay in shape with minimal access to weights, so I immersed myself in more natural movement disciplines, such as calisthenics, yoga, parkour, and gymnastics. I love that natural movement practices can strengthen, mobilize, and develop skills in ways that linear gym routines cannot. It's my mission to promote the benefits of natural movement training for the pursuit of total body health and physical mastery.