THE PERSONAL TRAINER CONNECTION!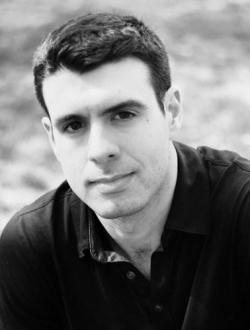 Educated Trainer
Conrad Sanchez -
(347) 831-7156
Long Island City, New York 11101
Trains both men and women.
contact trainer
Specialties
Strength Building
Weight Loss
Rehabilitation
Aerobics
injury prevention, prenatal
Training Locations
home
work
gym
studio
outdoor
United States
Certifications
Training Children Marathon Training Training the Office Athlete Training Aging Populations Protective Spine Exercises Obesity and Nutrition Training Obese and Overweight Populations Training Pre- and Postnatal Women Functional Movement Screen Post-Rehab exercise High Intensity Interval Training Postural Stability while Running Barefoot Training Specialist level 2 Kettlebell Concepts Level 2 Olympic Weighlifting
Personal Trainer Overview
Through our dynamic "Progress Beyond Achievement" model, our desire is to provide guidance and education in a safe and comfortable environment in order to help individuals build fulfilling and sustainable, healthy lifestyles.
Training Philosophy
Training should be safe, appropriate, and fun! Workouts usually include a dynamic warmup, myofascial release, strength training, corrective exercises for posture, all done in manner that will elicit a cardio effect to burn more calories.
Education
Master's Degree, Management and Cross-cultural Negotiations Bachelor's Degree American Academy for Personal Training American College of Sports Medicine Certified Personal Trainer
Bio
Conrad Sanchez understands that if you love it- you will do it. His training sessions reflect this belief and provide the necessary conditioning to keep clients doing what they love safely. Conrad is extremely passionate about fitness education; he is always looking for new and different ways to increase his expertise as a trainer, as well as to help his clients meet their goals more effectively. Conrad has lived, worked, and studied in Spain, France, England, and Germany. After completing his Master's degree in Management from the University of Bordeaux, France, Conrad moved to New York City to pursue his true passion, inspiring fitness and health. Conrad is an exercise enthusiast and plays basketball regularly. Whether your session is in English, Spanish, French, or German, Conrad delivers versatile and fun training experiences that keep you moving and playing.