THE PERSONAL TRAINER CONNECTION!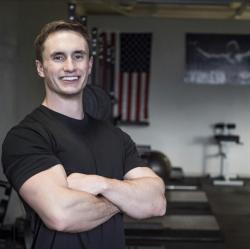 Specialties
Strength Building
Body Building
Weight Loss
Rehabilitation
Body Sculpting
Certifications
Certified Personal Trainer
Personal Trainer Overview
Personal training one-on-one or in small groups is ideal to help you achieve your specific goals. Burning fat, building muscle, and improving mobility are our specialty, and we will cater to whatever you need and design out a program to help get you there.
Training Philosophy
Don't let numbers define your life. See, feel, and perform differently with dedicated one on one training.
Education
Soon to be graduate of Brigham Young University in Exercise and Wellness.
Bio
Conner has been in the fitness industry for many years. A local bodybuilder first spiked his interest and became Conner's mentor. He taught Conner form, technique, and the art of lifting. Conner competed in lacrosse for eight years, including at the collegiate level at Brigham Young University. His interest in fitness and strength training greatly impacted his playing ability and competing against rival collegiate athletes. He started a workout supplement company in 2015 with products he formulated from extensive research and knowledge in that field. Conner is National Academy of Sports Medicine certified and will graduate next winter with a bachelor's degree in Exercise and Wellness from Brigham Young University. Conner is currently the strength and conditioning coach at Utah Valley University. He knows what it takes to train hard, eat clean, stretch, and rest the body when necessary. Conner's specialties are technique, proper form, strength and speed training, injury prevention, and mobilization. He is the owner and head trainer at Performance Training.