THE PERSONAL TRAINER CONNECTION!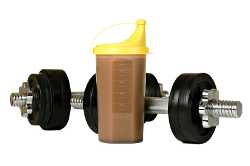 Personal Trainer
Colleen Santry -
(484) 860-2241
Wilmington, Delaware 19805
Trains both men and women.
contact trainer
Specialties
Strength Building
Body Building
Weight Loss
Yoga
Aerobics
Personal Trainer Overview
It's one thing to go to the gym and run around trying new things and taking advice from everyone as to how to improve your workout, but, If you are ready to take your programing to the next level in fun, intensity, and results, check out how to sign up for a free evaluation which leads to personal training.
Training Philosophy
BeYou-T-Fit is something I am creating to help girls, all girls, find a safe haven for self expression. Everyone is beautiful and if given the opportunity to express yourself freely, I believe that we can make the world better, and more beautiful. Todays youth is plagued with thoughts of inability and low self worth, and its time people really start putting in the effort to helping out our children to see the beauty and strength that everyone has inside them. BeYou-T-Fit is about incorporating the three aspects, mind, body and spirit, of oneself and helping each of these reach their full potential.
Education
Yoga instructor, Meditation classes, personal training, entrepreneur classes
Bio
After growing up with a strong sports filled background, and working in health and fitness centers for a while, I have decided to take things into my own hands. I grew up in a pool either with swimming or diving, or both. I also played a lot of soccer, and have attempted just about every other sport. I love to exercise and stay healthy. I have a 4 years old daughter who is already swimming, and every day I become more and more afraid that she is not going to handle bullying at school. As I prepare her for for whats coming next it remindes me how cruel children are, and I want to be able to help other girls as well. Physical activity is a great way to let out anger and frustration as well as a great way to stay healthy and make friends. I hope to be able to get as many young girls feeling better about themselves as I can. I am not always conventional nor do I like to do things the etiquettely proper way at times, but I am truly happy and at peace with myself, and want to be able to pass on this amazing feeling to everyone around me.