THE PERSONAL TRAINER CONNECTION!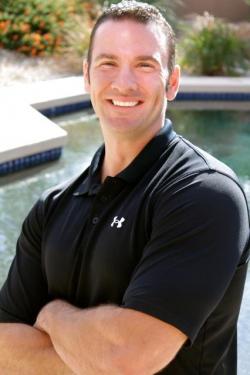 Owner/Personal Trainer
Christopher James -
(480) 254-5120
Chandler, Arizona 85225
Trains both men and women.
contact trainer
Specialties
Strength Building
Body Building
Weight Loss
Rehabilitation
Body Sculpting
Sports Training
Certifications
All of our trainers have varying levels of education
certifications
and backgrounds.
Personal Trainer Overview
VIMTRIM is a full service fitness company. You can come to us or we can come to you, In-Home, In-Office, or in our Gym. We provide customized personal training for every walk of life. Our team of certified personal trainers is dedicated to making it the best experience possible.
Training Philosophy
The key lies in our ability to target your individual goals during sessions and in how we remain friendly and professional throughout the experience. That's why VIMTRIM stands above the competition and why we keep growing and expanding to keep up with the demand for real results. We take pride in changing lives. We enjoy seeing people who have a better quality of life because they choose to work with VIMTRIM. Changing peoples lives is why we do what we do and why we get up in the morning!
Education
All of our trainers have varying levels of education, certifications, and backgrounds.
Bio
Chris James is the founder and owner of VIMTRIM. Chris has over 18 years of personal training experience and is well versed in the areas of nutrition and supplementation. Through his experience as a trainer he has helped many people achieve their fitness goals. His experience in training extends to individuals from every walk of life and fitness goals. His style of training is unique in that he is very articulate and pays close attention to detail. He has a passion for educating the trainee on proper form to prevent injury and to ensure they get the most from their workouts. Nutrition and flexibility are also key elements to his training routine. Chris understands the importance of monitoring the level of intensity to guarantee that the program he designs is suitable for each person. As a business owner, it is his desire to not only offer the highest level of personal training expertise but a full range of health and fitness services including; yoga, and nutrition coaching. All of Vimtrim's services are offered In-Home, In-Office, or in Vimtrim's studio gym location. Chris has many years of experience in training and fitness management. He listened to his client's needs and desires, then created a business plan that makes getting fit convenient, affordable, fun, and makes sense. You will hear Chris say, "diets do not work, but changing your habits for a life time does."