THE PERSONAL TRAINER CONNECTION!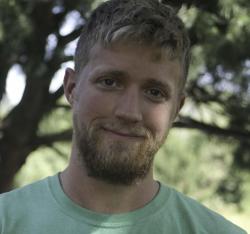 Specialties
Strength Building
Body Building
Weight Loss
Body Sculpting
Parkour, Natural Movement, Outdo
Training Locations
home
studio
outdoor
On my farm
Certifications
NSCA Certified Strength & Conditioning Specialist USAW Sports Performance Coach FMS Functional Movement Screen Certified USA Parkour Level 1 & 2 Certified
Personal Trainer Overview
I've been a personal trainer for over 7 years at Rutgers University and independently as well. I specialize in teaching a playful approach to fitness outdoors in which clients laugh and smile instead of groan and grunt. I focus on connecting people with nature while learning to move their bodies in the natural environment. I combine this kind of playful outdoor training with weight training in my indoor studio to give a complete holistic approach to my clients.
Training Philosophy
I am passionate about the art of teaching and coaching. I do not simply prescribe workouts or make clients sweat arbitrarily. I carefully work with a client based on their needs and lifestyle. I strive to help clients achieve their own personal physical culture that is PRACTICAL, ENJOYABLE, and FULFILLING for them. A traditional gym environment is not for everyone. There are a million and one activities to partake in other than going to a gym to stay fit and healthy! My philosophy is to help people find these things. I show them a new way of thinking about fitness, in which we allow ourselves to play outside like we did as children, Through this new lens of thinking we can find new joy in movement and our bodies.
Education
BA from Rutgers University, Graduated 2011.
Bio
Chris grew up playing every sport under the sun, climbing trees, exploring the woods, and roughhousing with friends which fostered a lifelong passion for movement and nature. Today Chris brings that passion to life with his business Our Playful Nature, in which he offers personal training, classes, and workshops focused on fitness, parkour and playful movement in the natural environment at the Cherry Valley Cooperative farm in Princeton, NJ! Chris has been a personal trainer at Rutgers University for the past 5 years and has coached parkour with High Exposure and The Movement Creative in NYC. Chris hopes to help you get in shape on the farm this fall!