THE PERSONAL TRAINER CONNECTION!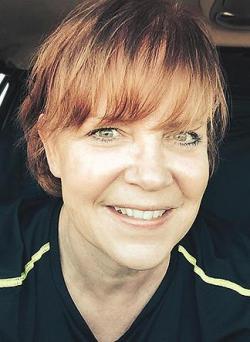 Specialties
Strength Building
Weight Loss
Pilates
Special Needs
Training Locations
home
work
gym
studio
outdoor
Certifications
International Fitness Professionals Association National Strength and Conditioning Assoc. American College of Sports Medicine member Pilates Physical Mind Institute Mississippi Baptist Hospital Water Aerobic Certification and P.A.C.E. (People with Arthritis Can Excercise Reebok Neuromuscular Training Institute
Personal Trainer Overview
A personal trainer for 18 years, gifted with the powers of inspiration and encouragement, I have the experienced mind, training methods and techniques to bring about change in your life.
Training Philosophy
Do the "inputs" correctly and you will get the "output" you desire. Based on years of sound sources of research, I believe increasing muscle strength is what raises your metabolism. Functional fitness also includes nutrition, flexibility and cardio stamina.
Education
Bachelor of Science, LSU
Bio
Born and raised in Baton Rouge, LA, not really athletic in high school or college, began working out in college, when I first began struggling with weight gain. I was a middle school teacher for a few years. After a painful divorce and a great weight gain, I decided that I wanted to pick myself up and start over, and become healthy. This led me to become a personal trainer. I have successfully taken on the challenges of every age group, and have the ability to inspire children to seniors, and joy of the recent success of mentoring and exercising with an older mentally challenged adult. I have the gifts of encouragement and empowerment.