THE PERSONAL TRAINER CONNECTION!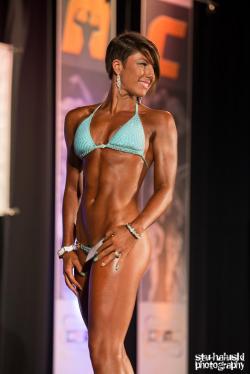 Fit Happens Personal Training
Cassie Mangroo -
706-445-1334
Augusta, Georgia 30907
Trains both men and women.
contact trainer
Specialties
Strength Building
Body Building
Weight Loss
Body Sculpting
Training Locations
home
work
gym
outdoor
In my home and Online
Certifications
ACE Certified Personal Trainer ACE Certified Fitness Nutrition Specialist CPR Certified
Personal Trainer Overview
Each of my clients will receive a free consultation to discuss goals, services and availability. During this consultation we'll set up a personalized training program to help you reach those goals. Everyone is different so I create each clients program differently.
Training Philosophy
I don't believe in crash or fad diets, or quick fixes, health and fitness is a lifestyle, it should be sustainable. You don't need to "diet" but simply adjust your eating habits. If the way you're eating isn't something you could see yourself maintaining for the rest of your life then it's not right for you. The same applies to your workout routine, there are many different ways to get fit so there's no reason to only do workouts you hate. Your program should make you look forward to working out! A healthy lifestyle is not the same for everyone, it's important to find something that works for you and makes you happy.
Education
ACE Personal Training Course ACE Fitness Nutrition Specialty Course Bachelors Degree From UGA
Bio
Fitness has played a major role in my life since early in college. I started taking my health seriously after spending most of my freshman year in and out of doctor's offices and the ER. After signing up for my first gym membership in the spring of my Sophomore year I was hooked. Though I'd been active on and off most of my life I'd never realized how passionate I was about health and fitness until I really started devoting my time to it. The strength and confidence I gained from working out helped me survive and ultimately walk away from some traumatic and mentally trying situations throughout college. I decided to pursue a career in personal training in February of 2014, unfortunately in May of that same year I fractured my spine while cliff diving. After a terrifying and depressing 9 week recovery I decided there was no time to waste, and no reason I couldn't be healthier and stronger than ever. 1 year later, I was. I adopted a vegan lifestyle and exactly 13 months later earned 1st place in my first bodybuilding competition. There's nothing we can't do if we're willing to put in the work and stop limiting ourselves. We're often our own biggest obstacle and I want to help as many people as I can walk away from fear and self-doubt and start achieving their goals! Let my show you how limitless you truly are!