THE PERSONAL TRAINER CONNECTION!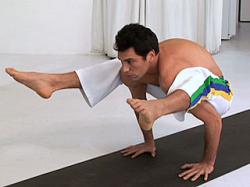 Trimnasium - Live your best life.
Cassandra Turner -
510-248-9625
Fremont, California 94538
Trains both men and women.
contact trainer
Specialties
Strength Building
Weight Loss
Rehabilitation
Yoga
Pilates
Aerobics
Body Sculpting
Personal Trainer Overview
My goal with Trimnasium is to touch lives across the world and help make the world a more healthy place for children today and of future generations.
Training Philosophy
Anyone can be fit. It's your life, so make it last. Make it your best. Be good to your body, ease into a better lifestyle, and good health will come to you. The effort you put into yourself is equal to the benefits you'll receive from your choices.
Education
I'm experienced with exercise physiology, sports nutrition, kinesiology, injury prevention, plyometrics, calisthenics, yoga, pilates, and program design for weight loss.
Bio
I've been personal training clients for 5 years and loving every minute. Helping clients get to fitness goals is my passion!