THE PERSONAL TRAINER CONNECTION!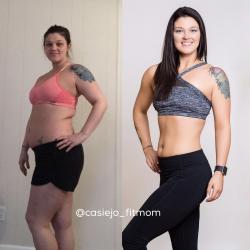 Best Body, Best YOU
Casie Elliott -
(770) 403-6372
Covington, Georgia 30014
Trains both men and women.
contact trainer
Specialties
Strength Building
Body Building
Weight Loss
Aerobics
Body Sculpting
speed and agility, pre/post nata
Training Locations
gym
outdoor
In my home gym
Certifications
Master trainer with ISSA that includes: Certified personal trainer
bodybuilding specialist
performance enhancement
exercise therapy
fitness nutrition and sports nutrition. Prenatal and post natal exercise specialist Precision Nutrition level 1. NASM Youth Exercise Specialist.
Personal Trainer Overview
My training includes working on strength training, low intensity and high intensity cardio, flexibility, balance in lifestyle and building a strong overall healthy mindset.
Training Philosophy
I believe you should be happy and healthy not only physically, but emotionally, mentally and spiritually as well. When all of those things are combined and executed your happiness will thrive. To be well rounded in your over all health a mix of strength training, cardio, nutrition and a form of stretching is great! I try my best to motivate someone by pushing them to do their best, not letting them say "can't" and helping them find their true strength.
Education
I am a Master Trainer with the International Sports Sciences Association. I am also specialized in prenatal and postnatal exercise as well as Youth exercise.
Bio
I've been over weight and underweight. I've also been really fit competing in bikini competitions, placing 3rd and 1st. I got pregnant and gained 60 pounds with both pregnancies while still working out. I know how frustrating it is when your body works against what used to work for you in the past. Being consistent and determined will help you through anything!