THE PERSONAL TRAINER CONNECTION!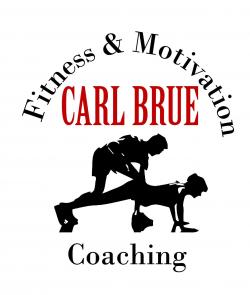 Indoor and Outdoor Fitness Coaching & Motivation
Carl Brue -
2253038172
Denham Springs, Louisiana 70726
Trains both men and women.
contact trainer
Specialties
Strength Building
Weight Loss
Certifications
Fitness Professional Certification
Personal Trainer Overview
Carl Brue Fitness and Motivation Coaching is what you need to make the life changes you have desired. With Carl Brue Fitness and Motivation Coaching, you are not only doing fitness, but you are creating a new lifestyle. All the motivation you need for your personal fitness is right with Carl Brue Fitness & Motivation! Carl Brue will gladly help your fitness growth at individual sessions.
Training Philosophy
Carl Brue Fitness and Motivation Coaching weight training, cardio, nutrition, dieting both indoors and outdoors.
Education
I coach Indoors and Outdoors Fitness, Muscle Toning, Weight Loss, Cardio Fitness, Core Strength.
Bio
Growing up in athletics, Carl B. was able to learn all the tools to healthy living. After building a passion for starting motivation speaking, Carl Brue decided to start a one on one fitness coaching service to help people to live a healthy and fulfilling lifestyle. Carl Brue Fitness and Motivation began with one simple concept: create an affordable, friendly, fun and welcoming fitness environment that encourages, educates, and motivates clients to achieve their health and fitness goals. Carl Brue Fitness and Motivation members can embrace this non-intimidating atmosphere and have achieved great results. We proudly serve the community by improving the health and fitness of our citizens, one person at a time. Carl goal is to assist and coach individuals in learning new ways to improve their overall image from fitness, motivation, and personal image.