THE PERSONAL TRAINER CONNECTION!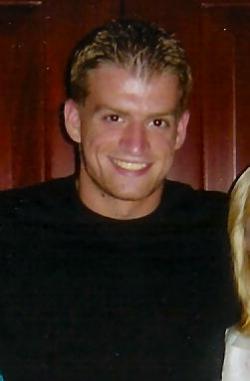 Fitness Boot Camp & Personal Training in NYC Area
Bryan Goldberg -
(646) 599-3192
New York, New York 10075
Trains both men and women.
contact trainer
Specialties
Strength Building
Weight Loss
Kick Boxing
Body Sculpting
Boot Camp
Training Locations
home
work
gym
studio
outdoor
Certifications
ISSA Certified Fitness Trainer
Personal Trainer Overview
Bryan Goldberg is dedicated to providing the highest quality Personal Fitness Training in New York City. Led by I.S.S.A. Certified Personal Trainer and Professional Martial Artist, Bryan Goldberg. My training business started as a small idea to bring personal training into the homes of NYC Residents. This resulted in the creation of a brand new, cutting edge style techniques, bringing only the highest quality , small group training, corporate fitness and Fitness Boot Camps in Manhattan.
Training Philosophy
My goal is to providing the highest quality In-Home Personal Training in New York City. Cutting edge personal training, small group and group fitness programs are custom designed specifically for the individual or small groups. YOU NEED STRUCTURE... The mission is to provide you with exactly that - structure. We can help you organize and create a training program that fits into your current lifestyle. Once your customized program is implemented, we will help you stick with it and achieve your personal fitness goals. YOU ARE A STRUCTURE... Think of your body like a building. You need a strong foundation and high quality materials to create a long-lasting, sound structure. If you treat your house or apartment well, shouldn't you treat your body with the same level of care? If you want your body to look good and feel good, we can help you learn what it takes to get you there.
Education
ISSA Certified Fitness Trainer Professional Martial Arts Instructor (since 2001) Boot Camp Kickboxing Krav Maga Martial Arts Group Fitness In-Home/Office Fitness
Bio
Bryan Goldberg is a Certified Personal Trainer and Professional Martial Artist with nearly a decade of experience in Fitness, Self-Defense and Education. In 2005 Bryan graduated Cum Laude from the University of Hartford with a Bachelor's Degree in Elementary Education & Behavioral Studies. He then enrolled in the Physical Education Graduate Program at Manhattanville College in Purchase, NY. While attending college, Bryan became a Certfied Krav Maga Instructor and Children's Martial Arts Instructor at one of the largest training facilities in the country. It was during this part of his life when Bryan decided he wanted to make a career out of fitness training. To this day, Bryan has taught classes, private/small group sessions and seminars to over 1,000 Westchester residents. Additionally, he has attended and actively participated in dozens of international fitness and martial arts education seminars. Bryan Goldberg obtained his Personal Training Certification through I.S.S.A. - International Sports Science Association.