THE PERSONAL TRAINER CONNECTION!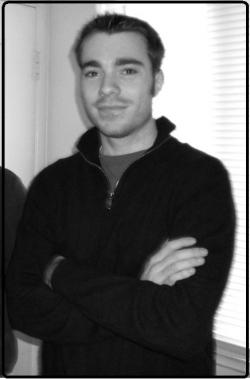 Specialties
Strength Building
Weight Loss
Sports Conditioning
Certifications
NASM Certified Personal Trainer
Personal Trainer Overview
With private, in-home fitness training, you get the support and motivation you need, without the social pressures of a crowded public gym. There are never any lines or waits, no locker rooms, and no road time: I come to you! Plus, with a certified personal trainer in your corner, you will get the results you want without wasting any time or effort, because I specifically design your workouts based on the latest scientific research.
Training Philosophy
I believe the best exercise program is the one that you actually stick with. So, I design and adjust your routine to ensure it is challenging and enjoyable for you.
Education
UC Davis, BA Economics
Bio
Placerville, CA is my hometown, but Sacramento has been my home since 2006, when I graduated with honors from UC Davis, receiving a Bachelor of Arts in Economics. I have always been interested in fitness and physical activity, taking undergraduate health and physical education courses such as weight training, circuit training, etc. I have consistently maintained my own exercise program and have been my own motivating influence, but at the age of 23 I was truly inspired by my experience with one on one training in a local boxing gym. Under the guidance of an experienced trainer, I was able to really maximize my potential and to achieve both specific skills in boxing as well as general levels of physical fitness that I never could have reached on my own. With those positive experiences in mind, and after putting my Economics degree to work for a few years in the field of finance, I began to consider the field of fitness as an exciting and rewarding career path. I ultimately received my personal fitness training certification through the National Academy of Sports Medicine. I'm looking forward to growing a client base in the Sacramento area and using my knowledge and experience to make a positive impact on our community.