THE PERSONAL TRAINER CONNECTION!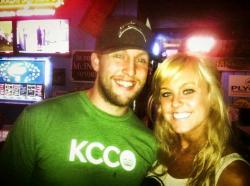 Personal Training *Crossfit Level 1 Trainer
Brock Carson -
(951) 473-9669
Murrieta, California 92562
Trains both men and women.
contact trainer
Specialties
Strength Building
Body Building
Weight Loss
Functional Training
Personal Trainer Overview
I am very motivated by my clients. I enjoy helping people make and reach their personal fitness goals. I strive to do as much as I possibly can to do my part in making my clients enjoy their time with me as well as feel comfortable with what they are doing.
Training Philosophy
Weight Training, Cardio, and a healthy Nutrition plan are very important. I believe that these three things can turn you into whatever you want to be, from a professional bodybuilder to a world class athlete. With a sound Fitness and Nutrition plan YOU can transform into exactly what you want to look like.
Education
I attended the University of Tennessee. Crossfit Level 1 Trainer. High school and Junior College Athlete.
Bio
I was born and raised in California and moved to Tennessee for college in 2009, and recently moved back to California. I was a four year letterman in high school in track, and I also played football and lacrosse. I have been weight training for many years and it is a passion of mine. My motivation in the gym comes from loud music as well as the goals that I set for myself. I enjoy doing whatever I can to make somebody feel comfortable with a sound nutrition and fitness plan.