THE PERSONAL TRAINER CONNECTION!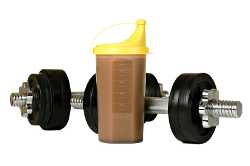 Raising the Bar
Brendan McClintock -
(201)247-0191
Verona, New Jersey 07044
Trains both men and women.
contact trainer
Specialties
Strength Building
Body Building
Weight Loss
Body Sculpting
Spartan and Tough Mudder
Personal Trainer Overview
I take my job very serious, yet always want to have a positive and enjoyable experience within sessions. I am constantly educating myself to become the best at what I do, I think that alone may set me a part. I believe that my job exists to ensure that you reach your goals, and I do everything that I can to make that happen. I have a lot of experience both training people with physical limitations as well as people who are fully capable of any movement. In my opinion and from my experience, the best method for weight loss and getting an attractive physique is training like an athlete. This includes, TRX, circuits, supersets, HIIT, kettlebells, battleropes, etc, etc. You will become strong, lean, and healthy.
Training Philosophy
My ideal client will be first and foremost, READY and COMMITTED to take ACTION to change their life in one of the best ways that exist, your health. I firmly believe that without health, all the money or the best of relationships are meaningless. You'll either constantly be getting sick, not able to enjoy the great things the world has to offer or not feeling a sense of confidence because action isn't being taken to make the best with what we have. My goal is to help this person whomever it may be to feel GOOD, both mentally and physically. Furthermore, to see this person develop the confidence needed to enjoy anything in this world and to feel proud of being one of those rare breeds, an action taker. We all need support, myself included and that's what I'm here for.
Education
BA in Psychology
Bio
My name is Brendan and I am 28 years old. I am currently a personal trainer and train a minimum of 100 sessions every 2 weeks with people from all ages, abilities, and backgrounds. I have been an athlete since I was in tee ball and have started lifting 14 years ago. Because of my personal lower back issues, I am very sensitive to those whom may share the same issue, and I feel that I do a good job at reducing any existing pain, primarily because I had to do it for myself. My sport now is rock climbing and I train for it, extensively. In order to succeed in this profession, you have to walk the walk, and try my best to live both a healthy mental and physical lifestyle. I am not only interested in health and fitness, but am deeply interested about psychology. We need to take care of both our bodies and minds if we are to be happy and live the good life. I really enjoy people, and wish for everyone to reach whatever makes them feel accomplished and proud.