THE PERSONAL TRAINER CONNECTION!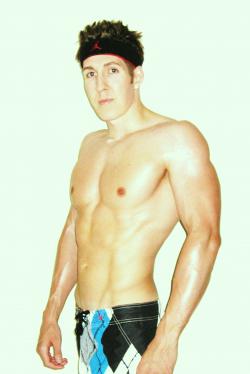 Chandler, AZ's Most Qualified Personal Trainer and Team of Fat Loss Experts
Brad Campbell -
602-432-5842
Chandler, Arizona 85248
Trains both men and women.
contact trainer
Specialties
Strength Building
Weight Loss
Aerobics
Body Sculpting
Certifications
ISSA Certified Fitness Trainer Doctor of Pharmacy- U of I College of Pharmacy
Personal Trainer Overview
Health Is Wealth Personal Training, located in Chandler, AZ, offers exclusive outdoor small group personal training sessions to local Arizona residents. My team of fitness gurus and fat loss experts will meet your group at a public park and provide unique and challenging workout sessions and we GUARANTEE results! Furthermore, by offering small group personal training, you will save money and benefit from a highly-motivation team environment.
Training Philosophy
At Health Is Wealth Personal Training, located in Chandler, AZ, we believe in using small group personal training to enhance motivation and build a team atmosphere. Studies have shown that using at least 1 workout partner increases intensity, duration and frequency of the workout. Add to that one of my Arizona expert personal trainers...and you have the recipe for major fitness results! By training outdoors, you will be able to enjoy this beautiful Arizona weather and save on gym memberships and commuting to and from those over-crowded, stinky and intimidating facilities! I like to incorporate bodyweight exercises, functional weight training (that will improve your day-to-day activities), plyometrics, intervals, conditioning drills, circuit training, obstacle courses, boot camp tactics and other challenging fitness 'games' that will ensure you never get bored and results never stop coming! My focus is on incorporating only the most efficient and productive exercises into each and every workout...everything you do in these 1-hr sessions is specifically selected based on it's ability to boost metabolism, burn stubborn body fat and tone all muscles. In essence, it is my ultimate goal to turn each client's body into a calorie-burning machine!
Education
I am a Doctor of Pharmacy and Certified Personal Trainer. I obtained my doctorate degree from the University of Iowa College of Pharmacy in 2006. Shortly thereafter, I became a Certified Fitness Trainer through ISSA. I am CPR/AED certified as well. I believe my distinguishing credentials, combined with my lifelong passion for health and fitness, will set me apart from less qualified and more expensive personal training competition in Arizona.
Bio
Please visit: http://www.TrainerAZ.com for more Chandler AZ Personal Trainer, Gilbert, AZ Personal Trainer and Mesa, AZ Personal Trainer details...