THE PERSONAL TRAINER CONNECTION!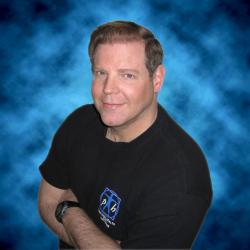 Specialties
Strength Building
Weight Loss
Rehabilitation
Aerobics
Certifications
• ACSM - American College of Sports Medicine • AFAA - Aerobics and Fitness Asn. of America [CPT] - Certified Personal Trainer [CPT] - Certified Personal Trainer [HFI] - Health Fitness Instructor [GEL] - Group Exercise Leader [GEL] - Group Exercise Leader [Cert] - Special Populations [Cert] - Nutrition CEUs [Cert] - Low Impact Aerobic Instructor • IDEA - International Dance and Exercise Asn. • EXERSAFETY [CPT] - Certified Personal Trainer
"Gold Cert " [CPT] - Certified Personal Trainer • ACE - American Council on Exercise • CrossFit Level - 1 [CPT] - Certified Personal Trainer • BSEE - Bachelor of Science
Engineering
Purdue • FiTour
[CPT] - Certified Personal Trainer • CPR Certified
Personal Trainer Overview
Bob Fields, owner of Precision Health And Wellness, has been involved in the health and fitness industry for over 38 years. Bob specializes in individual and family exercise programs with special attention given to the "new-to-exercise" participant. Bob adheres to state-of-the-art training techniques, thus providing safe and motivating exercise programs, incorporating the four essential components of fitness: cardiovascular exercise, strength training, proper nutrition and flexibility.
Training Philosophy
Precision Health And Wellness' exercise prescriptions follow guidelines and training philosophies designed to minimize the risk of injury and promote lifestyle changes necessary for both short and long-term goals.
Education
BSEE - Bachelor of Science, Engineering, Purdue
Bio
I grew up as a fat kid, having to put up with the teasing and alienation. I put up with it because I didn't know anything else. Later, in my 1st year of college, my dad passed away followed by my younger sister at 21 years old… Both due to heart attacks. I guess that's what you call genetic predisposition. Well, that was my wake-up call. I change my nutrition and started exercising. After losing 70 pounds, I started teaching aerobics, spinning classes and lifting weights. About that time certifying bodies were cropping up teaching people how to become personal trainers. I got as many certifications as I could to become the best trainer I could be. I graduated college as an engineer and began working in the industry. To this day, I'm still an engineer and continue to help people change their lives as a certified personal trainer. At the time of this writing, I have over 38 years of training experience. I love engineering but I also love helping people change their lives and I can't see quitting either one ever!