THE PERSONAL TRAINER CONNECTION!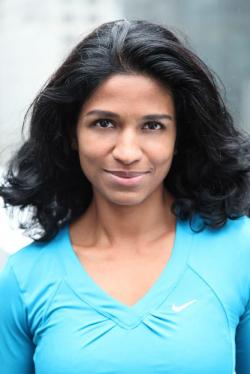 Strong4Ever
Bindu Nambiar -
(917)282-3555
New York, New York 10022
Trains both men and women.
contact trainer
Specialties
Strength Building
Weight Loss
Rehabilitation
Body Sculpting
Flexibility, Nutrition
Training Locations
home
work
gym
United States
Certifications
Medical Exercise Specialist with the AAHFRP (American Academy of Health
Fitness and Rehabilitation Professionals).
Personal Trainer Overview
Bindu Nambiar is a NYC based personal trainer specializing in strength and rehabilitation training. She has over a decade of experience in the New York City personal training market with experience at New York Sports Club and Equinox as a top-tier personal trainer. Bindu continually helps her clients lose weight, recover from surgery and injury using effective rehabilitation techniques, and improves their quality of life through consistent, results-based workouts.
Training Philosophy
People come in all shapes and sizes. There is no cookie cutter approach that can be used to train everyone, nor should there be. If you have a desire to achieve health and fitness goals, then you should be serious about your workouts. And if you're serious about your workouts, you will achieve your goals!
Education
BA in Psychology Hunter College.
Bio
I have always gravitated toward an athletic lifestyle. I ran track and played soccer in high school, have practiced a few forms of martial arts including tae-kwon-do and Brazilian jiu-jitsu. I incorporate strength training into my fitness routine 3 to 4 times per week. I ride and race mountain bikes for fun. Working as a fitness professional is gratifying to me because it's wonderful to be able to help people achieve their individual strength and fitness goals. I believe that there is an athlete in all of us!