THE PERSONAL TRAINER CONNECTION!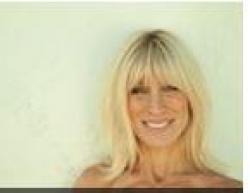 Specialties
Strength Building
Weight Loss
Aerobics
Body Sculpting
Personal Trainer Overview
Just you, me, and 50 minutes of endorphin-pumping action. Betsy's Basic Training focuses on body and wellness. A healthy body makes for a happy person–hence our mantra: Move a muscle. Change a mood. To help you get moving, we're proud to offer personal training, semi-private, and small group endorphin-pumping classes. From beginners looking to shed a few pounds to couch potatoes and workout-aholics, Betsy will customize a program with you and your goals in mind. From squats to lunges, from push-ups to sit-ups, from tricep dips to bicep curls and everything in between we will hit every muscle group, working on strength & conditioning, flexibility & balance, speed & agility. So get ready to run, jump, squat, lunge, crunch, push, pull! Watch your body & mind transform as you challenge yourself beyond your comfort zone. The results are a leaner & stronger body, a calmer mind, more energy, sounder sleep & healthier food choices!
Training Philosophy
Get up, get out and get moving. That's it. As you engage your body and mind you will begin to feel better, sleep sounder and eat healthier. On top of all that you will see physical changes in your body as well.
Education
BA in Journalism at University of Georgia
Bio
Born and raised in Atlanta, GA, Betsy started working out at a young age. In high school she ran on the Cross Country team and became "hooked" on fitness and a healthy lifestyle which included a vegetarian diet - a far cry from the food she grew up with in the South. After graduating from the University of Georgia with a BA in Journalism, Betsy took a job with Marketing Outreach, Inc, a marketing company that promotes sporting events around the country. As her passion for fitness and healthy living continued to grow, she decided it was time to move to the fitness capital of the U.S. - Los Angeles. She taught fitness classes for Beverly Hills Parks and Recreation and was a trainer at Equinox. She now owns and operates Betsy's Basic Training, a Personal Training Company in Santa Monica.