THE PERSONAL TRAINER CONNECTION!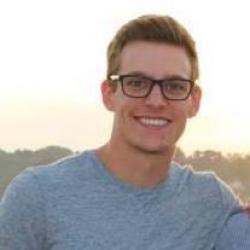 Alpha Fitness Personal Training "Guiding you to the change you want"
Ben VanderStarre -
(616) 558-5089
Okemos, Michigan 48864
Trains both men and women.
contact trainer
Specialties
Strength Building
Body Building
Weight Loss
Aerobics
Body Sculpting
Certifications
-ACSM Certified Personal Trainer -Certification III in Fitness Queensland
Australia
Personal Trainer Overview
The goals you set with me are achieved. My techniques work. I test out every workout I give my clients and they are unique to them. When you show up to workout with me, you will find yourself excited to come back for the next session. This is because you will be motivated to see the change you want and happy to see those changes happening with me.
Training Philosophy
If it doesn't challenge you, it wont change you. This is what I say to anyone who wants to know what motivates me. This simple saying points out that challenges make us better and change us for the better. That's why I am here to challenge others and help my clients accomplish the change they are looking for. Goals my clients set with me are always accomplished. I guarantee it. With dedication and consistent effort all things are achievable with me.
Education
BA degree in Exercise Science - Hope College Physical Therapy Internship - i'move physical therapy
Bio
- Hi, my name is Ben Vander-Starre and I am a personal trainer certified through ACSM (American College of Sports Medicine). - People constantly ask me how I have so much energy all day. I tell them its because I am always excited to accomplish new things every day with my clients and with myself. - I graduated from Hope College in may of 2015 with a BA degree and majored in Exercise Science. - I currently reside in Lansing, Michigan and work for both the Holt and Okemos Snap Fitness and model on the side. - I specialize in performance, body building health, and weight loss and work with all populations of people. - A little background on myself is that I used to weigh 235 pounds, was close to being diabetic, and I was not healthy. When I entered college things had to change. I worked my butt off to get my weight down and now I have found myself at an amazing 4.8% Body Fat. This was huge change compared to my 20% when I was overweight. This is not to show off, but to show that what I do works. If you want weight loss, performance in relation to a sport, or just being healthier, give me a call. - I have multiple packages available for training sessions and offer free consultations on the phone, Skype, or in person. Students can ask about a discounted rate with proof of current enrollment. - Making a change can be hard and can take time. However, finding someone to help make that change easier is what I am here to do.