THE PERSONAL TRAINER CONNECTION!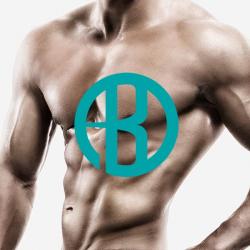 Specialties
Strength Building
Body Building
Weight Loss
Certifications
NSCA-CPT CPR & AED Certification
Personal Trainer Overview
With Athletic Body Designs Personal Training, you'll receive the most up to date training protocols and techniques from the the worlds leading sports performance facilities and sports science journals. On this program you will receive a specialized training program designed to work optimally with your genetics, lifestyle and goals.
Training Philosophy
With expert guidance you will learn not just 'correct' technique but OPTIMAL technique custom tailored to your body's metrics. In doing so, you will see much faster and more dynamic results. This type of personal training is right for you if you want to see change in your aesthetics fast, perfect for actors or professionals wanting to put on lean muscle in a short period of time or lose fat at the quickest rate possible while remaining completely healthy, and feeling more energetic and stronger than ever. I will teach you to develop a strong neuromuscular connection that will help you become more specific in your training, so you will work the right muscles, the correct way and not waste energy. An ABD program will change the way you train, allowing you to feel more empowered with your workouts and actually see and feel the changes in your body. Along with proven cutting edge science, I train my clients using industry tips and secrets from having worked with some of the top practitioners in the business. You will learn the same techniques, actors and physique models use when they are transforming the bodies at the highest level. You will ultimately follow the Athletic Body Designs Mantra of working SMARTER not HARDER. For me Personal Training is about motivation, nutritional guidance, and being given categorically the most effective custom training program possible. Why pay someone for a training program you can find for yourself online, or for someone who doesn't push you appropriately? With me, the results you get will speak for themselves, but most importantly I will teach you how to continue on your own and still workout more effectively than 90% of the average gym-goers.
Education
National Sports & Conditioning Association Certified Personal Trainer
Bio
I have been heavily involved in heath in fitness for 8 years. Working as an actor and model, Ive worked with some of best practitioners on the business. Having to constantly bring my own body to a high visual standard, I have learnt industry secrets and tricks to get high level results. It has been my mission to continually make my workout programs more effective and efficient. I take a massive amount of pride in getting phenomenal results for my clients, whilst also delivering for them a fun and satisfying experience, that keeps them coming back!