THE PERSONAL TRAINER CONNECTION!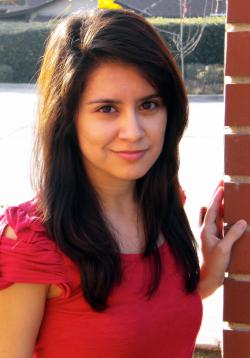 Specialties
Strength Building
Weight Loss
Yoga
Pilates
Aerobics
Dance, No/Low Impact, Jogging, W
Certifications
International Fitness Association
Personal Trainer Overview
I got into fitness to inspire and train women of all ages and fitness levels. My mission is to reinforce to every woman that she is able to lead a busy schedule and still maintain a healthy and active lifestyle. Above all, my enthusiasm and passion for quality service has enabled me to take on an eager approach to tending to my clients personal fitness goals and needs. I run a business called Run Girl Fitness, a personal training and coaching service, but I am also willing to work freelance for a lower hourly minimum rate.
Training Philosophy
First and foremost, my main goal is to ensure a safe and fun experience for your during each and every session, in a relaxed and comfortable environment. Exercise should not feel like an obligation, but something one looks forward to when starting (or ending) their day. Femininity promotes confidence in one's ability to feel sexy in her own skin, which is why I've chosen to focus on pilates, yoga and no/low impact aerobics to achieve slim and sexy results without all the bulk. The approach I take on when dealing with nutrition is that one does not need to rid their lives of their favorite indulgences, but with moderate exercise and healthier eating options, one can achieve the lifestyle they have always wanted. My program does not consist of a diet; it is an adjustment to healthier alternatives that match clients' health record in order to fully pursue whatever their goals may be.
Education
Cal Poly Pomona, 2012 B.A., Kiniesiology
Bio
Since the age of fourteen, fitness has been one of my biggest passions. I began with the J.H. Pilates and Yoga stylings of Denise Austin, progressively building my stamina and strength and can now perform a wide range of aerobic levels. I exercise on a daily basis and absolutely cannot imagine my life without being proactive in staying fit.