THE PERSONAL TRAINER CONNECTION!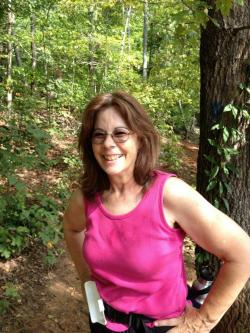 Specialties
Strength Building
Weight Loss
Rehabilitation
Body Sculpting
Baby Boomers
Certifications
NATIONAL ACADEMY OF SPORTS MEDICINE Certified Personal Trainer Corrective Exercise Specialist Behavior Change Specialist Senior Fitness Specialist Performance Enhancement Specialist Fitness Nutrition Specialist MMA Conditioning Specialist Group Personal Training Specialist TRX Instructor TIVITY HEALTH - SHARECARE SilverSneakers FLEX Instructor
Personal Trainer Overview
I use corrective exercise to eliminate improper muscle recruitment, relieve chronic pain, recover from injury, as well as establish proper posture and movement patterns in order to prevent injury in the future. After establishing a strong foundation, I apply evidence-based techniques to help my clients develop the functionally fit body he or she deserves.
Training Philosophy
As a NASM Elite Trainer and Wellness Specialist, my training philosophy goes beyond simply going through the motions and counting reps. It is about making a decision to change your life and taking the necessary steps to make it happen. I take a whole body approach that includes nutrition coaching as well as fitness so that my clients will see and feel the benefits of personal training.
Education
Kinesiology, exercise physiology, sports nutrition, injury prevention and rehabilitation, senior fitness, behavior change for healthy living, Pilates, TRX training, group personal training, sports conditioning
Bio
I have been in the fitness arena for over 30 years in one form or another. I loved playing coed softball, but after injuring my knees, I had to give it up. While working with a NASM Certified Personal Trainer through injury rehab and improving my fitness level, I became very inspired, and wanted to help others avoid having to give up their passion whatever it may be. I had also yo-yo dieted most of my life, so I focused a lot of my training on nutrition. We all know that diets don't work! In my spare time, I enjoy hiking with my dog, exploring tide pools at the beach, and just hanging out with friends and family.