THE PERSONAL TRAINER CONNECTION!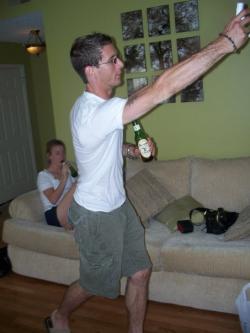 I am a motivating trainer that enjoys watching his clients attain goals they once thought were unattainable.
Andrew Wallace -
318-542-0865
New Orleans, Louisiana 70130
Trains both men and women.
contact trainer
Specialties
Strength Building
Weight Loss
Rehabilitation
Body Sculpting
Skill and fundamental training
Certifications
ACE certified CPR/AED certified
Personal Trainer Overview
As a trainer I realize that every individual I encounter is just that, an individual. Understanding this and appreciating this I design specific workouts for all my clients specific to their needs/wants. I also keep a log of what my clients have done. When the time comes that a client wishes to part ways I forward this log to them as well as a workout regimen that they can follow as they move forward.
Training Philosophy
Everyone chooses a trainer or goes to the gym for different reasons. Some want to gain strength, others want lose weight, some want to join a league. My philosophy is a mixture. I like to combine all aspects of the gym into my routines. Why not gain strength while losing weight while paying attention to your cardio health. A lot of people go to the gym with great expectations but soon become bored with the routine or unhappy with their progress. Some people go to the gym and are just overwhelmed either by the equipment or the people around them. My goal is to make the client as comfortable as possible while creating challenging and exciting workouts to keep you, my client as motivated as you were the day you decided to reach for the goal of better health.
Education
The long short of it... I have a BS in Business/Accounting. I was in and out of that field for over 13 years.... Unhappy, I decided a few years ago that I wanted what I wanted when I was a child. I wanted to be involved in the sports world. I decided to start out on my own as a personal trainer. I have spinning, stability ball, sports conditioning, weight training, knowledge of kinesiology/physiology, sports nutrition, group fitness classes, and coaching experience..
Bio