THE PERSONAL TRAINER CONNECTION!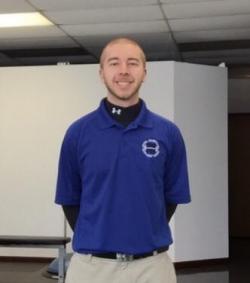 Specialties
Strength Building
Weight Loss
Rehabilitation
Body Sculpting
Injury prevention
Certifications
NETA certified group exercise instructor ASFA certified sports nutritionist ASFA certified senior fitness instructor
Personal Trainer Overview
360 FIT specializes in providing and designing personal training programs in an individual or group setting where the personal trainer gets to know each individual client on a one to one basis. Clients will feel more comfortable knowing that they will fit right in, make new friends and be part of a group of people who are looking to become just as healthy and fit. At 360 FIT clients are led by a trainer who will motivate, educate and encourage each individual in the benefits of health fitness and provide exercise activities that will improve strength, cardiovascular endurance, flexibility, and overall well being that can be modified for everyone. Are you ready to take the 360 FIT challenge?
Training Philosophy
DECIDE now to change your life, COMMIT to making your future the way you want it to be, ACHIEVE the goals you thought were impossible.
Education
Bachelor of Science in Exercise Science University of Indianapolis
Bio
My name is Andrew Mrzlock, I graduated from University of Indianapolis in 2013 and Andrean Highschool 2009. With my experience working with the young and elderly I have the outmost confidence that I can help you reach any goal you have set in mind. After working in the fitness industry for a year and a half, I started to realize how many people were seriously interested in improving their quality of life and physical fitness level. Sadly though most people had no idea where to begin or the money to get the proper education. 360 FIT is a young and thriving company with one goal set in mind, making improvement affordable.