THE PERSONAL TRAINER CONNECTION!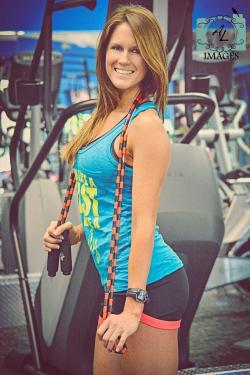 Specialties
Strength Building
Weight Loss
Rehabilitation
Aerobics
Body Sculpting
Training Locations
home
work
gym
studio
outdoor
Certifications
Bachelor's Degree in Exercise and Health Science from Kennesaw State University
AAAI
CPR/AED certified
Personal Trainer Overview
I have a passion for helping others live a healthier lifestyle. I love watching my clients transform their lives!
Training Philosophy
"If it's not worth working for, it's not worth having!"
Education
I am a certified personal trainer with a Bachelor's Degree in Exercise and Health Science. I have been training for about 6 years now!
Bio
I always knew I wanted to help make a difference in people's lives--I just wasn't sure exactly how... until I discovered my love for health and fitness. After having numerous success stories with client after client, I knew that this was my niche. Nothing is more rewarding than hearing, "Because of your help, I completely came off of all my medications." Because of my love for people and my clients' amazing drive and dedication, I have moms and dads that can now run around in their yard with their kids (and not get nearly as winded or tired) and not even have joint aches afterwards. That right there is what makes my job THE BEST job! I train people of ALL ages, male and female, all ranges of physical activity levels, and the list goes on. No excuses - contact me today so we can work together to get you healthy and happy! - I will drive to you/equipment included. - Group sessions/rates available!