THE PERSONAL TRAINER CONNECTION!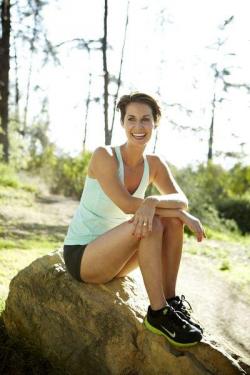 Commit to be fit!
Ali P. Moyer -
9999999999
Los Angeles, California 90048
Trains both men and women.
contact trainer
Specialties
Strength Building
Body Building
Weight Loss
Body Sculpting
Personal Trainer Overview
Specializing in weight loss, core strength, fat reduction, correct breathing techniques, muscle gain, nutrition, proper form, and having a blast while working out.
Training Philosophy
Nutrition is just as important as working out. I give my clients a realistic and manageable meal plan. I do not believe in counting calories, or measuring your food. It NEVER works in the long run. This is about a lifestyle change, not a quick fix. With fad diets you lose 30 pounds quick, then gain 40 pounds quicker. I teach my clients how to plan ahead, so no one is ever hungry. Hunger is bad!!! Believe it or not, starving yourself is not the answer. "Calorie" is another word for "energy." If your body does not have any calories/energy, you will burn muscle, not fat...Not good. In order to lose weight or gain weight, you must eat more. I teach my clients what to eat and when to eat it. It's kind of a science, but after a while it becomes second nature.
Education
American College of Sports Medicine, boot camp instructor, yoga training, nutrition classes, kettle bell classes, weight training techniques, fitness assessment
Bio
Ali P. has been obsessed with fitness for the past ten years. She is an American College of Sports Medicine certified personal trainer, and is constantly gaining the latest fitness knowledge to pass on to her clients. Ali loves changing people's lives by helping them reach their fitness goals. She believes that taking care of yourself should be a top priority for everyone, and exercising should be a regular part of life. Ali has recently appeared on the new reality show "The Decision House," on My Network. She showed her stuff as the tough but nurturing trainer and inspired a lazy couple to get active. Ali believes in her clients when they're having trouble believing in themselves, and holds them accountable for their actions.