THE PERSONAL TRAINER CONNECTION!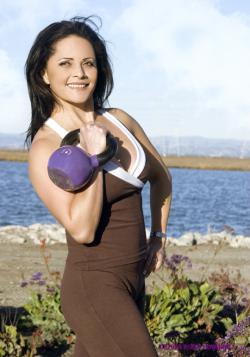 Specialties
Strength Building
Body Building
Weight Loss
Rehabilitation
Aerobics
Body Sculpting
Functional Movement Specialist
Training Locations
home
gym
studio
work
outdoors
Certifications
NASM
MES( Medical Exercise Specialist)
RKC (Russian Kettlebell Challenge)
KBFMS(Functional Movement Specialist)
Zumba Instructor. Reposturing Dynamics Certified.
Personal Trainer Overview
I love movement and i believe everybody moves differently. By observing my clients movement and screening their movement patterns I find the "leaks" in their bodies, then I develop fitness programs in order for them to move without restrictions and therefore get to their goals safely, fast and injury free.
Training Philosophy
I believe the human body evolved to move, and my mission is to help my clients to recover the mobility lost due to a sedentary life they lead because of technology and modern life. I incorporate mobility, flexibility, balance, weight training, power, core,cardiovascular and dance in my client's programs. I use different techniques and apparatus like Kettlebells, free weights, bands, stability balls, medicine balls, TRX, etc. I also specialize in post-rehabilitation, therefore any client being released from physical therapist or doctor can continue with their fitness personalized program.
Education
I have a Bachelors Degree in Chemistry and Biology, and Master Degree Studies in Pharmacology. I also have experience as a High School Teacher. More than 100 hours in an internship at a local Physical Therapist Office, Brady's Physical Therapy. I have attended to the IDEA World's Conference and taken many classes at them including Intense Training for working with special populations like women with osteoporosis, menopause, obese clients, etc. I also teach Zumba classes at a local Corporate Business. I completed the Russian Kettlebell Challenge and also the Kettlebell Functional Movement Screening Specialization. Every Year I invest my time and money in attending workshops offered local or abroad.
Bio
I was born in Fresnillo, Zac, Mexico and graduated as a Chemist-Biologist in the Universidad Autonoma de Zacatecas in Mexico, during that time I was part of the Marathon team representing the School of Chemistry and participated in the Marathon De La Plata and get first place in 1984. Then i went to Mexico City to study my Master Degree in Pharmacology. After i got married and had four children, one of my children suffered from a Cerebral Palsy and my willingness to help him motivated me to learn more about the primitive patterns of movement. After he passed away, I dedicated part of my free time in helping a Physical Therapist who worked in an orphanage with kids with different neuromuscular conditions. That incident in my life and the fact that i started to experience the benefits of aerobic exercise and resistance training were the real motivators for me to become a Personal Trainer when i emigrated to California. Ever since, I am in love with movement and I want to motivate people to move, move, move and be grateful to have a body that has the potential to achieve anything if they release the limitations in their mind. Be grateful for your body and take care of It. After all, it is the only one you have.