THE PERSONAL TRAINER CONNECTION!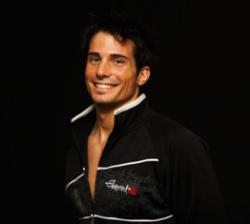 Specialties
Strength Building
Weight Loss
Rehabilitation
Body Sculpting
Personal Trainer Overview
Vision - To bring health, wellness, and peak performance to all Mission - Innovative Results, Inc. intends to win in this business by applying a global approach to its services, dominating the corporate wellness market, and supporting its services with quality complimentary products. Values - Innovative Results, Inc. will act with candor, enthusiasm, flexibility, control, creativity, knowledge, and bearing.
Training Philosophy
Innovative Results, Inc. is a comprehensive approach to a fit, healthy, and happy lifestyle. We utilize the most effective means to create positive change in fitness and nutrition, thus enabling a healthy, high performance lifestyle.
Education
exercise physiology, sports nutrition, sport injury prevention, exercise for special populations, weight training techniques, fitness assessment, exercise leadership, kettlebell training, stability balls, boot camp instructing, lifestyle management, sports conditioning, group fitness, and adaptive exercise for special populations.
Bio
Aaron Guyett is a Marine Corps combat veteran and an elite personal trainer. He is the co-author of the book, "Warrion Meets Earth," and has competed successfully in several different sports arenas with professional and highly-developed athletes. As President and CEO of Innovative Results, Inc. he has guided the company to be named the #1 personal training company in Orange County and Aaron himself has been recognized as one of America's top personal trainers in media.