THE PERSONAL TRAINER CONNECTION!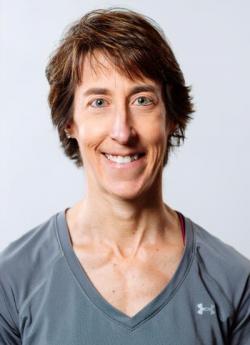 Personal Trainer, Online Fitness & Nutrition Coach
Sharon Chamberlin -
(513) 255-7927
Cincinnati, Ohio 45255
Trains both men and women.
contact trainer
Specialties
Strength Building
Weight Loss
Weight Management
Training Locations
studio
Online Services are available an
Certifications
ACE-Certified Personal Fitness Trainer NESTA Fitness Nutrition Coach Streamfit Metabolic Training Spencer Institute Lifestyle Fitness Coach
Personal Trainer Overview
Personal Fitness Trainer, Boot Camp Instructor, Fitness Nutrition Coach, Online Fitness & Nutrition Coach Specialties: Strength Building Weight Loss Weight Management Metabolic Training Meal Plans Training Locations: Private Fitness Studio Outside Via the internet
Training Philosophy
I view fitness as a lifestyle. It isn't a diet or a fad. A healthy lifestyle combines fitness, nutrition, sleep and recovery. To lead a healthy life, it isn't necessary to achieve perfection but instead, moderation. As your trainer, part of my role is to design workouts that are based on your goals, your family history, medical history, and the equipment you have access to. I combine strength training, cardiovascular work, and metabolic training to keep your workouts fresh so you don't get bored and your progress doesn't plateau. I also help you make smart nutrition choices that will assist you in meeting your short-term and long-term goals. I design meal plans and also can provide healthy meals delivered to your door. Through effective communication, we work together to help you reach and exceed your goals. Training Philosophy: My philosophy is that of a realist. Do the best you can each day, and you will astound yourself as you reach your goals!
Education
ACE NESTA Streamfit Spencer Institute
Bio
From an early age, Sharon was encouraged to participate in competitive sports - soccer, basketball, track, softball, and volleyball. She has been an athlete and fitness enthusiast ever since. Sharon has been creating her own workout routines for years. It wasn't long before she found herself acting as a fitness consultant, answering questions from other gym members and giving them hands-on tips. Then she started meeting friends and family at the gym and taking them through workouts as a personal fitness coach. This soon evolved into designing individualized routines. It was at this time that she opened Catalyst 4 Fitness with the philosophy that a "one size fits all" program is not the answer for her clients to be successful. Instead, her programs are designed based on her clients and their goals. She began including nutrition to help provide a well-rounded solution to help others improve their health, their fitness, and their self-esteem. In addition to maintaining her own website, she writes articles for the Shapefit website and for the American Academy of Health and Fitness e-magazine. Sharon has been interviewed by a nutrition lifestyle counselor in New York and by ParentsRPeople, an online community for parents.