THE PERSONAL TRAINER CONNECTION!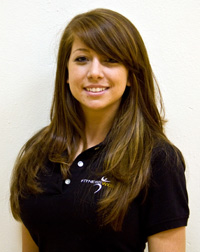 Trim Your Waist and Strengthen your Spirit
Sarah LeBerthon -
714-726-0075
Huntington Beach, California 92649
Trains both men and women.
contact trainer
Specialties
Strength Building
Body Building
Weight Loss
Rehabilitation
Body Sculpting
Certifications
National Academy of Sports Medicine
National Council on Strength and Fitness
National Exercise and Sports Trainers Association
CPR & AED Certified
Personal Trainer Overview
PROGRAMS WE OFFER Online Training - Guided personalized online training & nutrition. Personal Training - Train smarter, not harder. Upgrade your workouts. Cardio Kickboxing - Fight your way to a better body. Pilates - Strengthen your core, reform your body, balance your life. Kids Training - Learning healthy habits has never been more fun. Athletic Conditioning - Rise above the rest. Train like a pro. Cross Fit - Forging Elite Fitness. Yoga - Mind, body, spirit - connected. Boot Camp - No gym, no boundaries, no telling what you'll accomplish. Corporate Programs - A healthy team is your best investment.
Training Philosophy
We provide the most experienced, certified instructors who will design workouts and nutritional programs specifically for your needs. Together, as a team, we are here to give you personalized advice on what you and your body need to achieve your overall goal. This personalized attention is a great way to get started living a longer and healthier life.
Education
National Academy of Sports Medicine, National Council on Strength and Fitness, National Exercise and Sports Trainers Association, CPR & AED Certified
Bio
Fitness has always been a big part of my life. I joined the cross country and track teams in junior high and started lifting weights in our home gym in my early teens. Shortly after high school I started gaining weight. I didn't understand what I was doing wrong. I was working out on a regular basis and thought I was eating healthy. I joined my first gym and had a couple sessions with a personal trainer. After learning the correct way to workout I was inspired to learn more. Once I started my healthy new lifestyle, I wanted to share it with everyone, and be able to help them achieve their personal fitness goals. It was then that I decided that personal training was the career for me. Since then, I have assisted many people in getting to goals they didn't think they could achieve. I have helped them believe in themselves as well as the effectiveness of hard work.