THE PERSONAL TRAINER CONNECTION!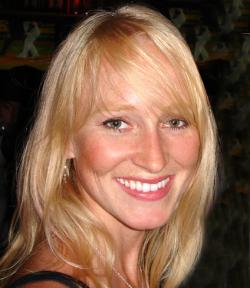 Huntington Beach Personal Trainer NASM CPT, CES Fibromyalgia management
Renee Downing -
714-932-6479
Huntington Beach, California 92648
Trains both men and women.
contact trainer
Specialties
Strength Building
Weight Loss
Rehabilitation
Yoga
Body Sculpting
Fibromyalgia
Certifications
Apex Fitness 2002 NASM CPT 2002-present NASM CES (Corrective Exercise Specialist) 2010-present
Personal Trainer Overview
Each client is treated differently based on each individual's goals. I gather as much information possible about the clients before designing a personalized program. I specialize in teaching my clients proper form and technique with each exercise to prevent injury and future joint damage, while instructing the most efficient program of resistance training, cardio and nutrition for each individual I also specialize in Fibromyalgia management
Training Philosophy
My goal is to help others live their healthiest, happiest lives for themselves. I do not believe in quick fixes, magic, or lifting heavy just for the sake of looking cool. I want my clients to understand, to the best of each client's ability, the way his or her body works - from each muscle's function to psychological triggers that get in the way of reaching his or her goals. I will recommend certain vitamin rich foods or herbs before I will discuss pills and powders. If I do not know the answer to a question, I will do my best to research and get back to the client with a helpful answer. I believe health and fitness should be a lifestyle, not a chore.
Education
Bio
I grew up in the midwest and moved to California at age 18 to pursue a better life. Diagnosed with Fibromyalgia at age 16, I was told the only way to manage my symptoms of pain, fatigue and cognitive issues was to take control of my health. I had to start exercising and stop eating burgers, pizza and ice cream every day. It has taken years of adjusting and tweaking my health and fitness lifestyle based on research and education to find what works for me. Quick fixes never got me very far and this has been true with most of the clients I have worked with throughout the last 8 years of my career as a personal trainer.