THE PERSONAL TRAINER CONNECTION!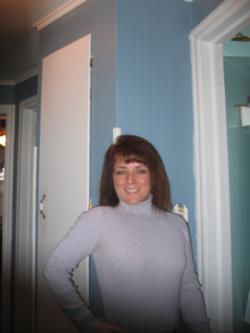 Start your Journey to a Healthier Life
Kris Scibetta -
201-638-6192
Garwood, New Jersey 07027
Trains both men and women.
contact trainer
Specialties
Strength Building
Body Building
Weight Loss
Rehabilitation
Aerobics
Body Sculpting
Zumba
Training Locations
home
gym
studio
work
outdoors
Certifications
ISSA
ZIN
Certified Personal Trainer
Fitness Nutrition Specialist
Specialist in Sports Conditioning
Youth Fitness Trainer
Fitness Therapist
Adult Fitness Trainer
Group Fitness Instructor
Certified ZUMBA Instructor. CPR/AED Certified.
Personal Trainer Overview
My mission as a personal trainer is to educate my clients about exercise, diet and maintaining a healthy lifestyle. As a certified personal trainer, I have worked with clients from young children to senior adults. I have been training clients for the past 20 years. I train clients in New Jersey, New York and throughout the country. I encourage my clients to take an active interest in accomplishing their goals. I welcome your feedback throughout the entire training process
Training Philosophy
With over 20 years of experience as a certified personal trainer, I have helped numerous clients meet their goals, overcome limitations, and challenge themselves. If you have never had a personal trainer I'll set you up with a complete personal training program that is easy to follow, is both efficient and effective. I will help you get past plateaus and start making progress. I will help you find ways to fit exercise into your life, with flexible scheduling, in-home training, gym training and out door fitness routines. As a personal trainer I train clients of all ages. I educate my clients about exercise, nutrition and maintaining a healthy lifestyle. My goal as your personal trainer is to give you knowledge, direction and encouragement. I ask my clients for feedback throughout the entire training process. As your personal trainer, I will provide the necessary tools to get you the results you are looking for. I do this by progressively challenging and invigorating workouts. It is my belief that variety, constantly changing and evolving exercise routines will give you continual progress and alleviate boredom. Stop wasting your time and money on ineffective "one-size-fits-all" personal training programs, diets and products. What works for your best friend, family member or co-worker may not work for you. It's time you had your own exercise program and nutritional program customized to your unique needs, abilities, goals, lifestyle, and interests. Want better health and quality of life? Improved function and sports performance? More energy and less stress? Greater strength, endurance and flexibility? Better balance and coordination? A lean, toned body that will do thing you want it to do? Turn heads and look the best you have ever looked in your life? What are you waiting for? Contact me and let's get started...
Education
Masters Degree in Fitness, Certified Personal Trainer, Fitness Nutrition Specialist, Specialist in Sports Conditioning, Youth Fitness Trainer, Fitness Therapist, Adult Fitness Trainer, Group Fitness Instructor, Certified ZUMBA Instructor. CPR/AED Certified.
Bio