THE PERSONAL TRAINER CONNECTION!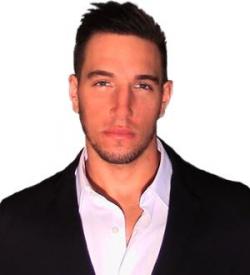 Idaho's Premier In-Home Personal Trainer
Jeff Denton -
208-890-2527
Boise, Idaho 83704
Trains both men and women.
contact trainer
Specialties
Strength Building
Weight Loss
Body Sculpting
Personal Trainer Overview
Jeff Denton is one of Idaho's leading personal trainers and the founder of Breakthrough Fitness in Boise, Idaho. Having a completely exclusive model involving a very exciting, motivation atmosphere that incorporates fitness, training, and nutritional on top of his affordability he has become an extremely sought after in-home personal trainer. His clients have included celebrities such as Pop Singer Kesha Sobert, professional athletes such as in the Arizona Diamondbacks organization, and everyday people! Jeff has trained a diverse list of clients ranging from Los Angles CA, to Orlando, FL and has set his establishment as a nationally ranked top 500 in-home trainer here in his hometown Boise, ID. He has rapidly became renowned for the phenomenal full body transformations that he achieves with his clients, and wants to change YOUR life today!
Training Philosophy
Whether it be losing x amount of weight, training for an event, establishing proper nutrition, or seeking motivation to reach new heights, I will get you there, and my track record allows me to guarantee it. Because of my passion in seeing people's lives changed and being part of my clients' goals, I leave absolutely nothing out in my complete affordable personal training programs as I base them on a essential personal components of fitness, nutrition, excitement, and motivation delivering the most complete fitness experience available. "Jeff Denton's personal training will be different than anything you've experienced before. You'll do things you've never done before. You'll learn things you've never known before. And you'll get results like none you've gotten anywhere else."
Education
Exercise Science Nutrition; Wenatchee Valley!
Bio
Professional Personal trainer Jeff Denton founded Breakthrough Fitness and his programs through his ever going passion for fitness and developing healthy lifestyles. Jeff's unique style of fitness training has developed over his years of experience and development through the health and fitness industry. Jeff pursued his personal training certification from the National Academy of Sports Medicine as well as the National Strength and Conditioning Association; two of the most nationally recognized training organizations. He has also acquired multiple nutrition certifications through ISSA. Jeff has created programs that achieve results faster, more productively, and with more excitement to ensure you receive the most beneficial personal training available. He established them through his 15 years of physical fitness experience that led him down many different venues following his baseball career. Jeff has been featured in Men's Health Magazine with both nutritional and fitness articles, which led him to becoming the author of "Breakthrough to the New You" nutritional guidance book. Jeff has trained a diverse list of clients ranging from Los Angles CA, to Orlando, FL and has set his establishment as a nationally ranked top 500 in-home trainer here in Boise, ID. Jeff was recently listed on the national front page as Idaho's featured trainer on personaltrainerwall.com celebrity training wall. He has also been a featured fitness host on SUN and The Talk:Your Way Your Life. As a continuance to make fitness even more exciting, Jeff started choreographing new moves to the latest Zumba fitness craze, bringing a unique experience to Idaho with pop & hip hop Zumba style classes that anyone can step right in and participate. Jeff has also developed a very fun and exciting fat melting fitness boot camp program that achieves results in the most efficient way possible using his own style of interval training and muscle confusion. Jeff continues to fuel his passion by transforming people's lives everyday through health and fitness. With Jeff, you are never a "number," your goals become his goals, so he develops a complete fitness experience that tailors to you. As a client you'll receive an array of affordable luxury services that include one-on-one in-home personal training with Jeff Denton to give you an experience that's unparalleled to any other. While working with Jeff you will receive his customized nutrition guidance guide, personalized nutritional plans, fun and personalized fitness workouts, weight training instruction, education on eating healthy, supplement recommendation, and motivation to reach your own personal goals.