THE PERSONAL TRAINER CONNECTION!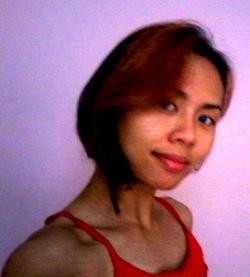 Specialties
Strength Building
Body Building
Weight Loss
Aerobics
Body Sculpting
ABS-Core Training
Certifications
Certified by American Fitness Professionals Association
Personal Trainer Overview
Without a doubt, Elizabeth Gorospe is Miami's leading fitness expert, as she recognizes the realities of weight loss struggles her clients endure. Being overweight herself at one point of her life, she's been through it all: from trying various programs, diets and equipment gimmicks that didn't give her LASTING Change. Through trial and error, she has found the perfect Fat Burnin', Lean Muscle Building Program designed to reconstruct even the HARDEST genetics to alter. THAT'S Right, with Proper Exercise, Easy Meal Planning Techniques and Varied Cardio Routines, YOU too, along with Elizabeth's ambitious and motivated clientele can get in the Sexiest, Healthiest Shape of your Life! Have tight abs, defined arms and a tall-standing posture that separates you from the crowd when you walk in a room. Be more Energized and more Confident in every circumstance you embark on, because with a healthy mind and body, the sky is the limit! Elizabeth's MindBodyDrive Fitness can help you get there--Serving the highest quality in-home personal training to Aventura, Hallandale Beach, Sunny Isles, North Miami, Miami Beach and West Miami areas.
Training Philosophy
The BEST investment for ourself is our body, and Nothing tastes as good as being fit, vital and healthy feels. Once you feel that, you'll get addicted to that feeling and it will change every aspect of your life: your relationships, your finances, EVERYTHING!!
Education
Over 8 years of training experience with emphasis on Weight Loss, Core/Flexibility Lean Muscle Development.
Bio
Visit www.strongbod.org to learn much more about Elizabeth Gorospe and Mindbodydrive Personal Training. You are only one web visit away from having the body you've always wanted! ;)