THE PERSONAL TRAINER CONNECTION!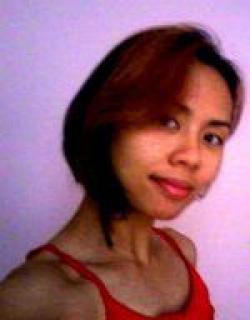 ►►► RESULTS in the comfort of your home! BEST Mobile Training
█ Elizabeth Gorospe █ Be Trim and Toned █ -
(954) 707-8811
Boca Raton, Florida 33434
Trains both men and women.
contact trainer
Specialties
Strength Building
Body Building
Weight Loss
Aerobics
Body Sculpting
Core/Flexibility
Personal Trainer Overview
MindBodyDrive Fitness by Elizabeth Gorospe, is Palm Beach County's Elite mobile personal training solution for busy professionals, business owners and stay-at-home moms. As a certified personal trainer, I help you lose weight and guide you with simple nutritional strategies so you can achieve LASTING results, making fitness a part of your lifestyle. With the variety of fun exercises I bring to the comfort of your own home, you save time and hassle driving to a crowded gym. You direct your energy instead to the workouts I provide you with focused attention so you do things RIGHT and efficiently. With my personal guidance, you maximize your training routine in a short amount of time than if you were to do it on your own. At MindBodyDrive, enjoying the process of getting fit is as important as attaining the actual goal. Lose weight while building lean muscles with varied routines that never leave you bored as you are guided with positive accountability- You WILL Be SURE to keep Fitness and Health forever in your life ;) Just check out what others say about my training :) "I have been working out with Elizabeth for 2 months. After 20 years of working out with a variety of trainers and workout styles, I am already seeing results in this short amount of time that I didn't always see after years of workouts with other trainers!"-- Linda Blaustein "Personal training with Elizabeth has enabled me to lose 30 pounds and to get back into shape! She keeps her workout routines fresh and fun."-- Bruno Filio
Training Philosophy
The BEST Investment for Ourself is our Body, and NOTHING tastes as good as being fit, vital and healthy feels. Once you feel that, you'll get addicted to that feeling and it'll change every aspect of your life: your relationships, your finances, EVERYTHING!!
Education
Over 8 years of extensive training experience, certified by American Fitness Professionals Assocation. Specializing in Core Training, Flexibility and Strength Training for accelerated LEAN muscle gains and fat weight loss.
Bio
I started my fitness journey at the age of 22 with an attempt to lose the extra 37 pounds I carried around. To combat body image issues along with being stressed about eating, I tried several fitness programs I would find online, buy one infomercial fitness equipment to the next that would all be used as clothes hanger at the garage, and diets that would stir me off track after only a couple of weeks. Still unable to see results, I finally made the Decision to seek Professional advice from others who have been on my path, studied persistently and got my personal training certification by AFPA. Ultimately after years of trial and error, I finally realized the perfect Fat-Burnin' Formula that I would soon teach to others in order to gain lean muscles and lose fat in an even more expedited manner than I did! Now at 33 years old, looking and feeling better than EVER, I serve clients with a PASSION all through South Florida, privileged to help them improve their lives in every way. Please visit www.strongbod.org to learn more. "Take Care of Your Body, it's the Only Place Your Mind and Heart Lives in."